Brookshire Roofers
Brookshire Commercial and Residential Roofing
If you need commercial or residential roofing services in Brookshire, Hempstead, Katy, Prairie View, Pattison, Pine Island, Waller, and the greater Houston, Texas area, count on our professional roofing service in Brookshire. Roofers with decades of experience are ready to serve all of your commercial and residential roofing needs.
We offer full-service roofing for:
• Apartment and condo complex roofing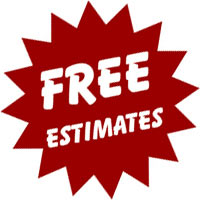 • Industrial roofing
• Retail center roofing
• Medical office roofing
• Church building roofing
• Public building roofing
• School roofing
• Roofing for new construction sites
• Roof remodels
• Single family home roofing
• Townhome and duplex roofing
• Farm roofing
• And more. . .
Whether your building needs a new roof, a roof renovation, roof removal, or roof repairs, Brookshire Roofing is ready to serve. We have built our roofing company on a solid foundation of: professional expertise, value, customer satisfaction, and courtesy. We hire only the most responsible of roofers with strict hiring criteria that includes experience, safety records, and performance. What does this mean to you? Brookshire roofers have demonstrated that they are highly skilled and careful. This means a job well done!
Brookshire Roof Repairs
Brookshire Roofers also offers prompt roof repair service. Whether the damage is minor or extensive, if rain is seeping into your home, a prompt response is crucial! We understand that and quickly dispatch a roofer to ensure that your home is quickly secured. Depending on the conditions at the time, temporary repairs may be necessary before a permanent repair is made.
For example, if a hurricane strikes Brookshire, roofers must wait until conditions are safe. Once the hurricane blows through and it is safe to venture outdoors, roofers will be extremely busy with repairs. Contact us ASAP to ensure the fastest response.
Brookshire Roof Inspections
Brookshire roofers are experts at evaluating the condition of existing roofs. Whether you're thinking about buying a home and worried about the condition of its roof or if you are disputing an insurance claim involving a damaged roof, our roof inspectors can provide you with a third party, expert opinion.